Small Block (Stainless Steel)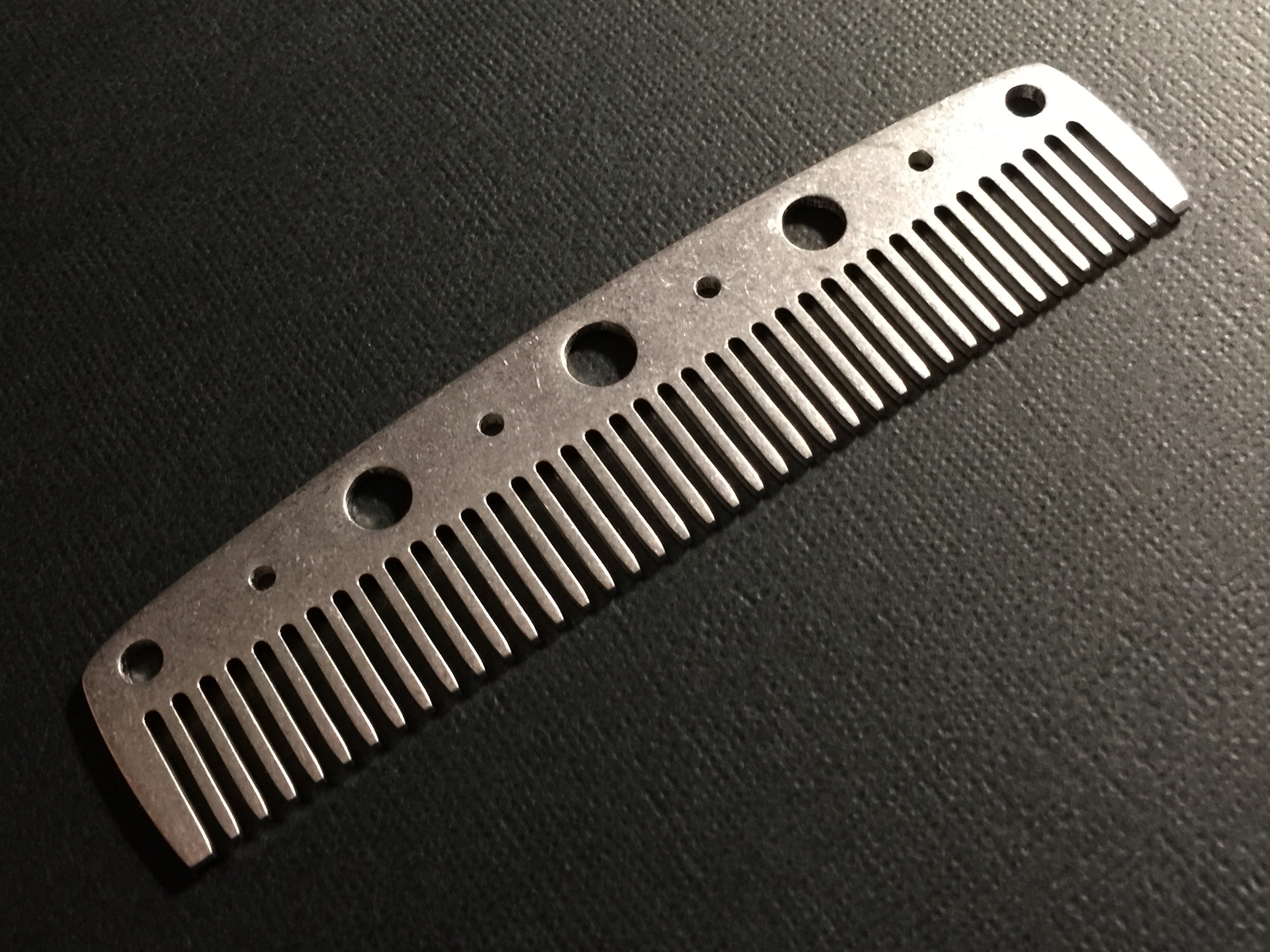 Small Block (Stainless Steel)
A smaller version of its big brother, the Hot Rod, the Small Block measures 4 1/2 inches wide. This comb has a finer tooth spacing than the Hot Rod and combs nicely on a wide variety of hair types, including beards.
Offered in a burnished finish.
An optional Horween leather sheath is available in tan or black.
Specifications:
12 gauge 304 Stainless Steel
4 1/2" wide
Medium-Fine tooth spacing
9 lightening holes
Size matters
Gift box included
Made in USA