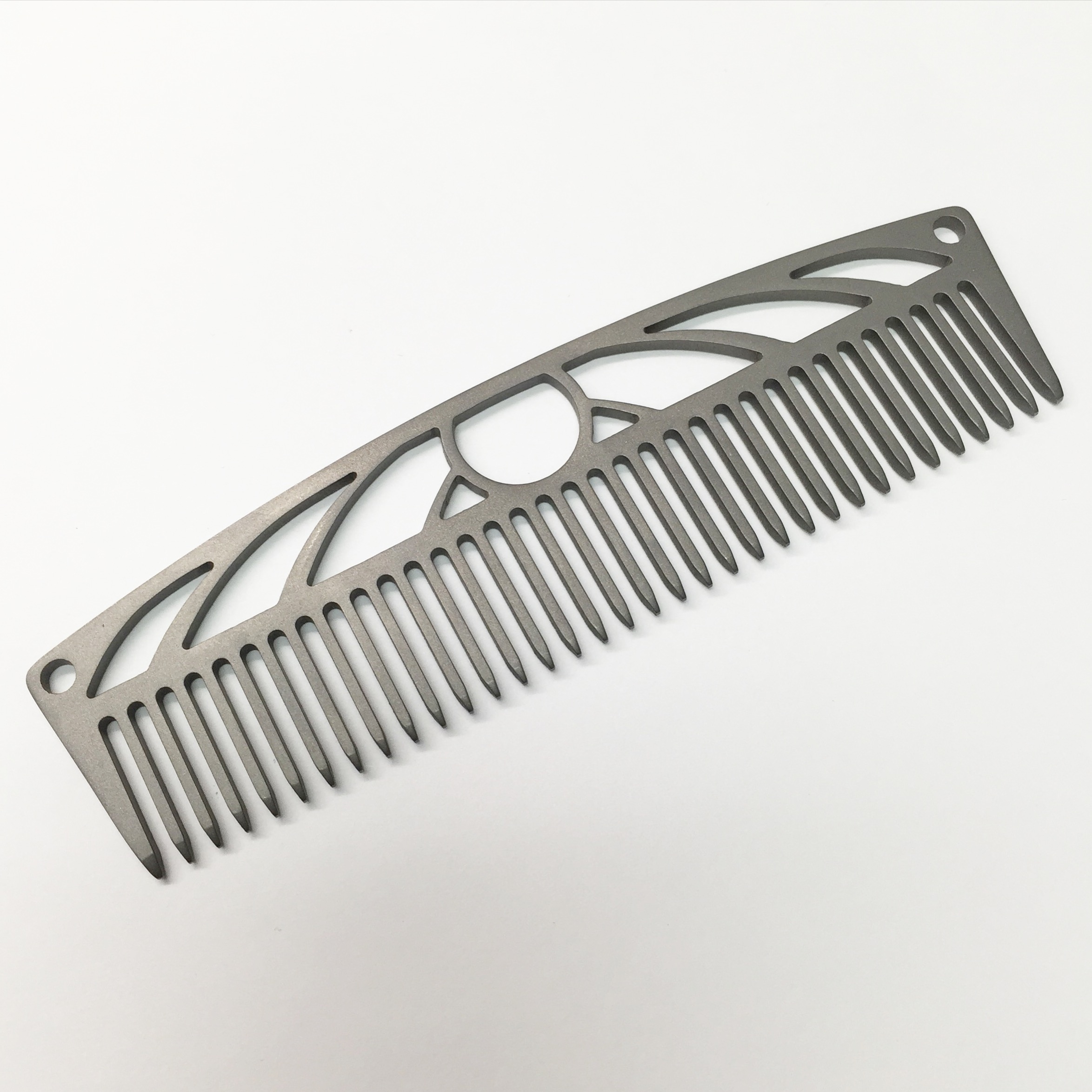 Selection
Metal Comb Works offers the widest selection of metal combs in original designs of any metal comb manufacturer. We craft combs from Stainless Steel, Titanium & Brass in our standard line and also offer other exotic materials from time-to-time. All our combs are crafted to last a lifetime.
We offer combs in a variety of lengths to meet your needs and personal preference. They are convenient to carry and you can feel the quality in your hand. Our largest combs are over 5 inches long and our compact combs are about 2 inches long. All of our combs are great general purpose combs that can be used for hair styling / beard and mustache grooming. The larger combs are obviously heavier and you get more styling per stroke. The compact combs we offer will fit in a wallet or most coin pockets of jeans.
All of our combs are extremely strong, heat resistant, oil and waterproof, and hold up to normal use better than wooden, plastic and bone combs. Our combs have a nice weight and feel to them with the Brass comb being the most substantial and the Titanium being the lightest.
In the end, choose a comb that fits your style and needs. Can't decide, join our Comb Club and let us send you a variety of combs for your use or to give as gifts. Click on the Shop page to make your selection and don't forget to check out our Horween leather sheaths that are handmade here in the USA.