Skeleton (Stainless Steel)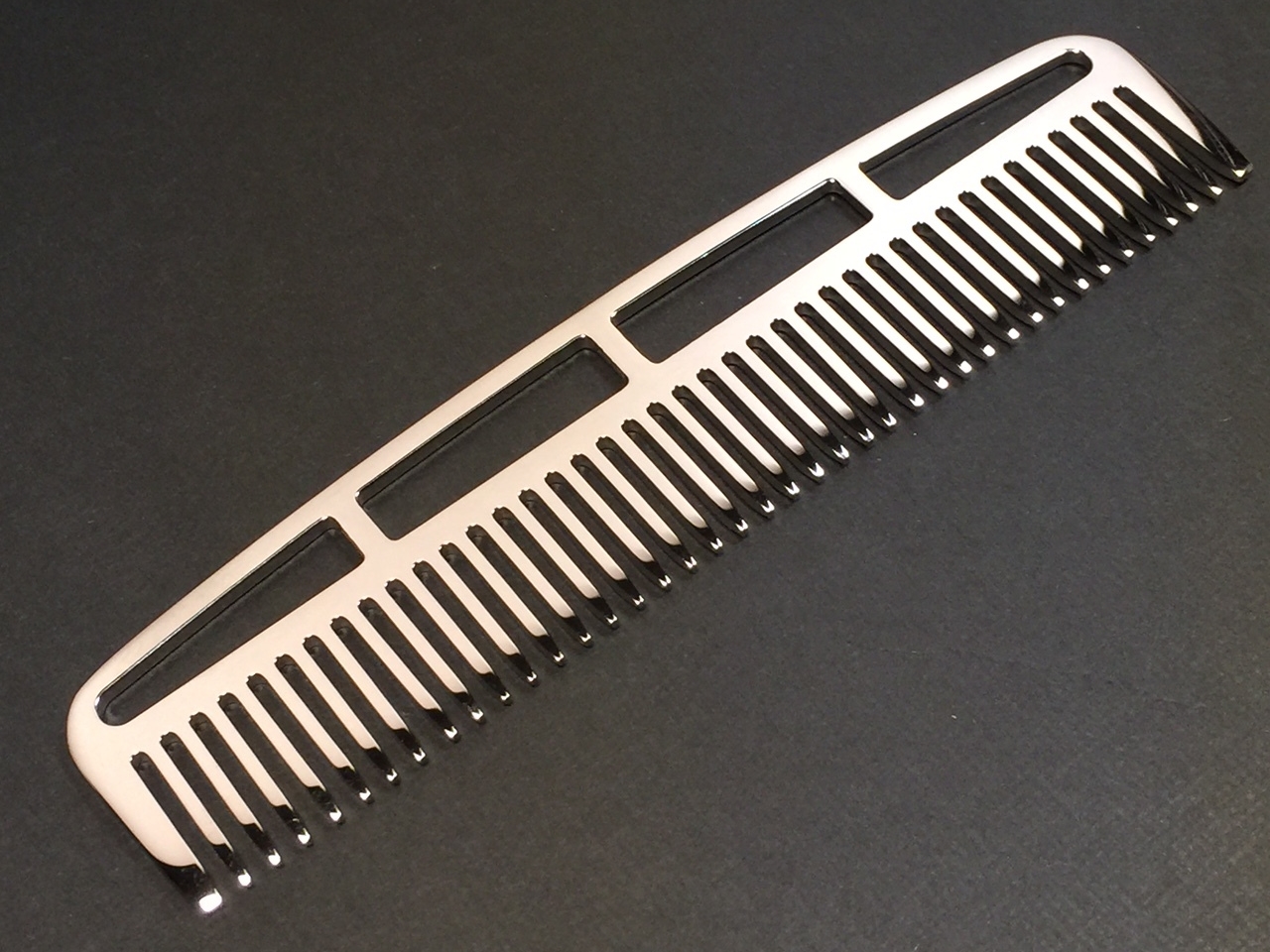 Skeleton (Stainless Steel)
Our Skeleton comb is bare bones when it comes to weight but is full-bodied utilitarian beauty.
The spine of the comb has been "skeletonized" to remove excess material and provide an excellent grip.
Offered in a high polish or burnished finish.
Optional Horween leather sheath is available in Tan or Black.
Specifications:
12 gauge 304 Stainless Steel
5 3/8" wide
Medium-wide tooth spacing
Skeletonized spine
Optional tan or black Horween leather sheath
Gift box included
Made in USA