Sailor RMGB (Solid Brass)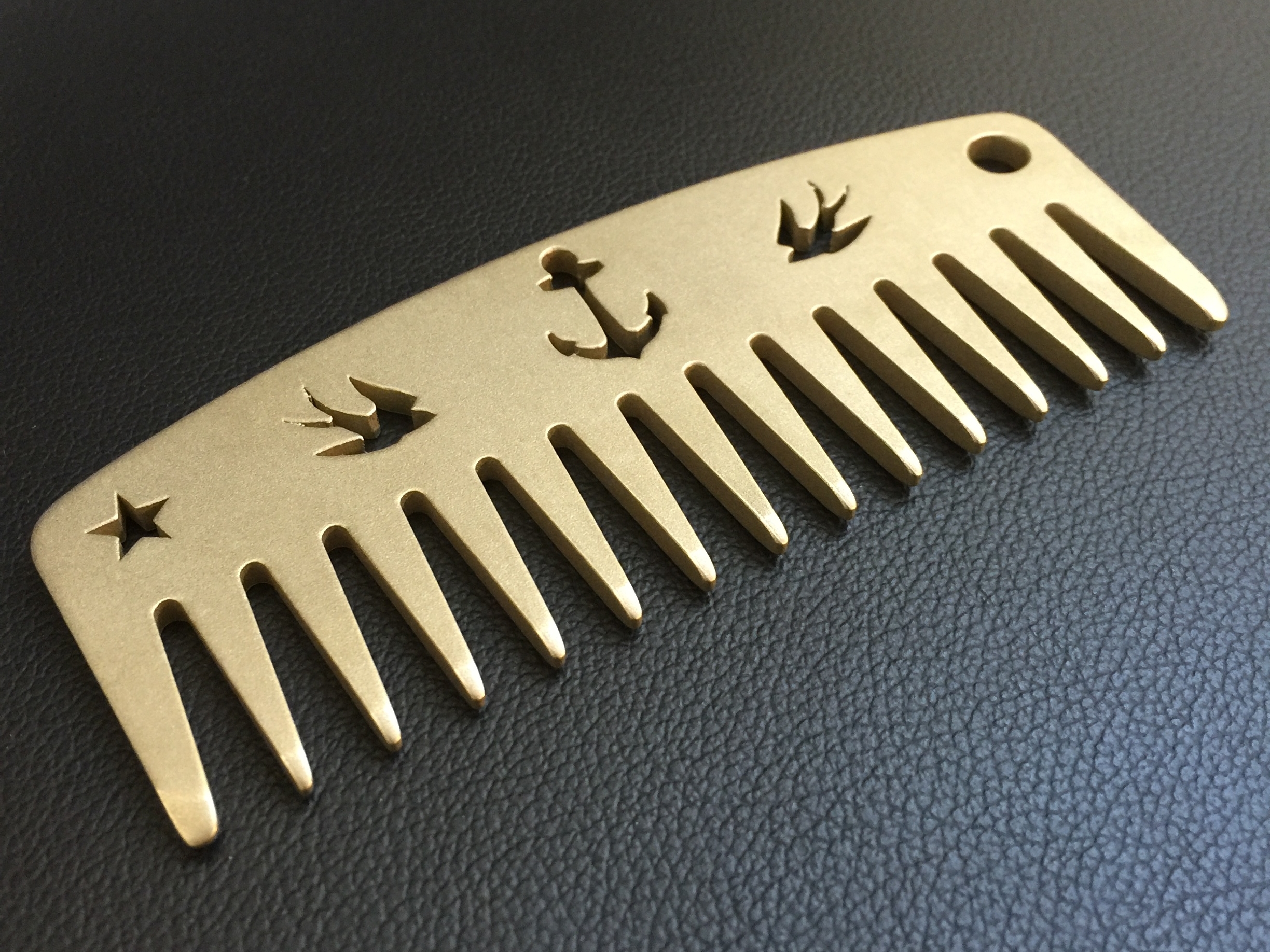 Sailor RMGB (Solid Brass)
Our Sailor comb is crafted from with iconic Tattoo art and Sailor images machined into the spine of the comb. A hole at one end is ideal for attaching a lanyard or paracord. The rake style teeth are great for detangling and longer beards.
Offered in a burnished finish.
Specifications:
Marine Grade Naval Brass

4 inches wide

Rake style teeth

Sailor / Tattoo art motif

Gift box included

Made in USA
About Brass
Brass was created by man thousands of years ago and has been appreciated for its strength, corrosion resistance and beautiful gold color since its discovery. The heft of the material immediately confers strength and timeless quality. Simply put, brass just feels good in your hand. Brass is non-ferromagnetic so it is often used in precision instruments; telescopes, watches, compasses, etc. Brass is a an alloy of copper, zinc and sometimes other trace elements depending on the alloy.
Brass is an excellent material for a comb. Unlike wooden or plastic, a brass comb will last for many generations with just a little care. Brass forms a natural patina depending on the environment it is in and can always be polished to maintain a bright finish. To keep your brass comb looking naturally beautiful, simply wipe it clean with a cloth and some mild soap and water.